Board Members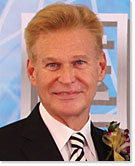 Steve Stewart
Chairman Air International Thermal Systems
Steve Stewart joined Unitas Capital in 2006 as managing director and served as AITS interim CEO from July 1, 2008 until February 28, 2009. Prior to Unitas, Stewart was COO of Copeland Asia and GM for the Refrigeration Division of Emerson, and was based in Hong Kong. Stewart joined Copeland in 1977 as a technician and held numerous quality positions at Copeland's headquarters and manufacturing operations. He was transferred to the company's Shelby, NC USA Semi-hermetic facility where he progressed through several assignments of increasing responsibility including quality manager and operations manager. He was promoted to operations director and general plant manager in 1988 and subsequently named vice president and general manager for Copeland's USA business.

Stewart holds a BS degree in management from Wright State University in Dayton, Ohio and an MBA from the University of North Carolina's Pfieffer University. Stewart is also the author of several publications on lean manufacturing and has been a visiting lecturer at several Universities in the United States.

Sir Kevin Smith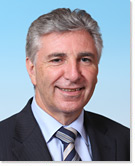 Partner & CIO, Unitas Capital, Hong Kong

Sir Kevin Smith is a Partner of Unitas Capital based in Hong Kong. Sir Kevin is currently on the boards of Air International and Edwards Group. Prior to joining the firm, Sir Kevin was the CEO of GKN Plc., a FTSE100 listed global engineering and manufacturing company which he joined in 1999. Before GKN, Sir Kevin spent close to 20 years at British Aerospace (BAE Plc) where he rose through the ranks in commercial and operating capacities, serving lastly as Group Managing Director for New Business. He has been a member of the board of large public companies including SAAB AB and Scottish and Southern Energy and a number of industrial joint-ventures including Panavia Gmbh, Eurofighter Gmbh and SEPECAT, as well as the Chairman of the Matra BAe Dynamics and AgustaWestland boards. Sir Kevin's other board and advisory engagements have included GCHQ, the UK Ministerial Sub-Committee on Smart Procurement and the Industrial Co-Chair of the Government Manufacturing Forum. He was knighted in 2006 for his services to industry and currently serves as a British Ambassador for Business and is a member of the UK Government's business advisory group, The Asia Task Force. He holds a BA (Hons) from the University of Central Lancashire and a honorary Doctorate from Cranfield University and is a Fellow of the University of Central Lancashire, the Royal Aeronautical Society and the Chartered Institute of Management.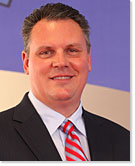 Todd P. Sheppelman
Chief Executive Officer, Air International Thermal Systems

Todd Sheppelman has been involved in the automotive components industry for more than 25 years. Prior to his current position, he was president of Air International's U.S. and European business.

Sheppelman came to Air International in 2008 from Visteon Corporation where he was vice president and general manager responsible for the General Motors global business unit. He joined Visteon as director of marketing and planning for the company's powertrain division in 1998. In 1999, he became plant manager of Visteon's Rawsonville manufacturing facility. In 2001, following an assignment as sales director for powertrain products, he was selected to lead the company's powertrain business unit with Ford, and in 2002 he was given the additional responsibility for sales of Visteon's entire product line portfolio to the automaker.

In 1984, Sheppelman began his career as a sales engineer for Delco Remy in Anderson, Indiana, which later became part of Delphi Corporation. Throughout his 14 year career with Delphi, he held various sales, marketing and engineering positions, including serving as chief engineer in Europe for electrical products from 1992 to 1994 and director of sales for interior, safety and lighting products in North America from 1995 to 1998.

Sheppelman holds a bachelor's degree in engineering from the University of Illinois and a master's degree in business administration from Stanford University. Todd also mentors Oxford Hyperbaric Oxygen Therapy's and supports its KIDS Foundation which funds children's medical treatments not covered by insurance.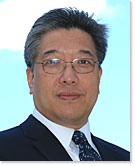 Jim Tsao
Partner, Unitas Capital

Jim Tsao is a partner of Unitas Capital, and CEO of Unitas China and is responsible for the fund's activity in the greater China region. Prior to joining Unitas Capital in 2005, Tsao was the group managing director of Lam Soon (Hong Kong) Limited, one of the largest listed food products companies in Hong Kong. Previously, Tsao was the managing director for Asia of Lion Nathan Limited. Tsao graduated with a BA degree in economics from the National Taiwan University and a MBA degree in finance and marketing from the University of Chicago in 1981. He serves on the board of several companies invested by the fund.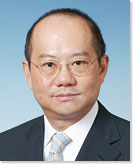 Andrew Liu
Managing Partner & CEO Unitas Capital

Andrew Liu is the Managing Partner and Chief Executive Officer of Unitas Capital based in Hong Kong and a founding member of the firm.

Mr. Liu is currently on the board of Air International and previously served on the board of Godfreys and as Chairman of the Board of Mando. Prior to joining the firm in 1999, Mr. Liu spent two years as an Executive Director of Chong Hing Bank Limited, a commercial bank based in Hong Kong. Prior to that, Mr. Liu spent 17 years with Morgan Stanley in New York and subsequently, as the President and Managing Director of Morgan Stanley Asia Limited based in Hong Kong. Mr. Liu was formerly a member of the Stock Exchange Council of Hong Kong and its Listing Committee.

He is a member of the World Presidents' Organization, a worldwide organization of Chief Executive Officers. Mr. Liu holds an M.A. from the University of Oxford.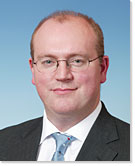 Simon Bell
General Counsel, Unitas Capital

Simon Bell is General Counsel of Unitas Capital based in Hong Kong. Prior to joining the firm in 2006, Mr. Bell spent over eight years as a lawyer in private practice, including seven years with Cleary, Gottlieb, Steen & Hamilton, both in London and New York, and subsequently with Clifford Chance in Hong Kong. Mr. Bell holds a B.A. and B.C.L. from Oxford University. He is a member of the New York Bar.


Board Advisors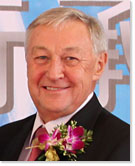 Bruce Griffiths
Chairman, Futuris Group

Bruce Griffiths is chairman, Futuris Group of Companies, a diversified automotive supplier group. Griffiths started his automotive career as marketing director of Air International in 1974 and was appointed as managing director of Air International Group Limited in 1992.

Futuris, and its parent company, Elders Limited are the largest Australian owned automotive component producers and are both globally recognized as innovators in their respective fields, with Futuris winning global acclaim in 2009 by winning three Automotive News PACE™ global innovation awards.

Griffiths has held important governmental and industry posts throughout his career and has been inducted to the Victorian Manufacturing Hall of Fame for services to the Manufacturing Industry. He was also awarded the Centenary Medal from the Prime Minister in May 2003 for Services to the Development of the Auto Industry Policy.