Global Leadership Team
Air International's global leadership team reflects the company's broad reach and deep expertise in automotive system design and production. Under CEO Jianguo Zhou, its members have roots in four continents and global experience to match.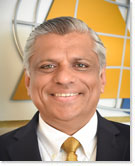 Rejie Samuel - CEO
Rejie Samuel joined AITS in 2005 as chief financial officer and was made chief operating officer in 2008, relocating from Melbourne, Australia to Shanghai in the process. Samuel has been involved in the automotive components industry for over 15 years. His other experiences were in the FMCG where he spent the initial 10 years before moving into the automotive industry. Prior to AITS, Samuel was president of TRW Automotive's operations in South Korea. He joined TRW as Finance director in 2001 and was made president in charge of overall TRW operations in Korea six months later.
In 1988, Samuel began his career as an Accounting supervisor for Colgate Palmolive in Kuala Lumpur, Malaysia. He spent 10 years at Colgate Palmolive having moved into several positions, such as cost accounting manager, finance manager, budget manager and finance manager- factory and operations. He later moved to Kellogg's South East Asia as finance director.
Samuel is a Chartered Management Accountant (UK) and also a Chartered Accountant (Malaysia).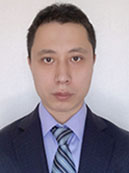 Guang Zhu - CFO
Mr. ZHU is currently CFO of Aotecar Group and Air International Thermal Systems (AITS), leading finance and IT functions.
Mr. ZHU has 13 years of experience in bank, accounting and automotive industry. Prior to join in Aotecar and AITS, he worked as Analyst of Bank of China (UK) Limited, Senior Accountant of Ernst & Young, CFO of Lovol Arbos Group S.P.A, Managing Director and CFO of Foton Germany Construction Machines Gmbh, Deputy Financial Director of Beiqi Foton Motor Co., Ltd, CFO of Lovol Heavy Equipment Co., Ltd.
Mr. ZHU holds ACA, FCCA and CPA Canada. Mr. ZHU graduated from University of Birmingham with a Master degree in Accounting and Finance.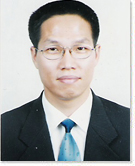 Gilbert Shi - Vice CFO
Gilbert SHI joined AITS in 2013 as Finance Director of its JV - South Air Internal Company Ltd. and was made Vice CFO in 2022, relocating from Chongqing to Shanghai, PR China. Gilbert has been involved in the automotive components industry for over 15 years. His other experiences were in the Trade and Pharmaceutical industry where he had spent over 10 years. Prior to joining AITS, his most experience was finance leader of Joint Venture manufacturing industry in China Mainland, including Finance Manager of Beaufour-IPSEN, Senior Finance Manager of Caterpillar, Financial Controller of Tower Automotive, Finance Director of Takeda Pharmaceuticals.
Gilbert is a CPA (China), Bachelor of Beijing Central University of Finance and Economics and EMBA of China Europe International Business School (CEIBS).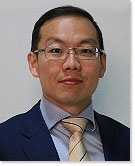 Jeffrey Lew - COO, General Manager SAI China
Jeffrey Lew was appointed as COO in Oct 2019 and report to CEO directly. Since 2015 he has been leading South Air International Co., Ltd (SAI) a joint venture between Air International and China Changan Automotive Group (CCAG), which supplies engine cooling and climate control systems and components to several major OEMs.

Lew has 15 years' experience in the automotive industry with cross functional experience in engineering, program management and operations. Prior to the current role, Lew has worked in the capacity of Engineering & Programs director at SAI, leading the global team and delivered flawlessly launched programs working with customers in China, USA, Europe, Australia and Japan.

Lew holds a master's degree in engineering Science (By research) from the University of Melbourne, Australia and a bachelor's degree in mechanical engineering (Hons) from the University of Melbourne, Australia.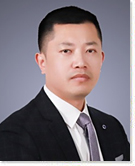 Allen Zhang - Assistant VP
Allen ZHANG is Assistant VP of AITS, responsible for Global supply chain procurement and Logistic planning
Allen has been engaged in supply chain work for 14 years. In June 2022, he joined Air International as Assistant VP. Before joining Air International, he worked in the supply chain of Sany Group for 12 years, and held the positions of Purchasing Engineer, Supervisor, Minister and Director; then he worked as Consultant in supply chain consulting, and served in Country Garden-Bozhilin Robot, Liugong Group-Bengbu Crane, and Honggong Technology Group.
Allen is a registered professional purchasing manager CPPM, with Bachelor degree in mechanical design manufacture and automation from Central South University and Master degree in engineering from Central South University.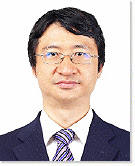 Jim Mu - Vice CTO, Engineering Director China
Jim Mu has been leading the engineering team in China Technical Centre since 2011, and was appointed as Vice CTO in Oct 2019.

Jim Mu has 17+ years' experience on vehicle thermal design, chamber comfort, powertrain cooling, battery thermal control and all the related component design.

Jim Mu first joined Air International in 2002 as development engineer. Became responsible for Chinese engineering team management for CTC in 2011. Leading Chinese engineering team designed and developed thermal system and components for major platform of main stream OEMs, such as VW, JLR, SAIC, Geely, NIO, Byton etc., for traditional and NEV thermal system. Built up full function team in China as system integrator, including all thermal technology, system design, CAD, CAE, HEX, hardware, software, calibration, bench test, wind tunnel test and field test.

Jim Mu holds a PhD degree of thermal dynamic from Shanghai Jiao Tong University, majored in implementation of natural gas carbon dioxide as refrigerant for automobile thermal system.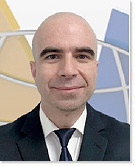 Daniel Luca - General Manager, Thailand
Daniel Luca first joined Air International in 2010 as Manufacturing Engineering Manager, became responsible for the entire technology portfolio as Engineering & Technical Manager in 2014, and in 2019, took over full General Management responsibility for Air International's business in Thailand and South East Asia. These facilities are capable of design and manufacturing full HVAC modules and a variety of heat-exchangers supplied to local and global OEM customers as well as to Air International facilities worldwide.

Daniel brings with him 22 years of design & manufacturing experience with 18 years in the field of thermal systems and heat exchangers in Asia Pacific and globally, having worked in the aerospace field in Europe, as well as for Denso Automotive Systems in Australia. He is a Toyota Production System expert with a track record of successful Total Industrial Engineering systems implementations.

Daniel is a Mechanical Engineer with an Honors Degree from Transylvania University in Romania.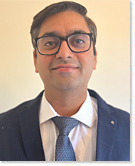 Puneet Dua - General Manager Europe
Puneet Dua has been with Air International since 2013 as a Program Manager and has taken up the role of General Manager of Europe since July 2022.
Puneet has almost 10 years of experience in the automotive industry with strong expertise in program management. He has worked with customers globally and has flawlessly launched programs in different geographies including India, China, Germany, UK and Slovakia.
Previously Puneet has worked with Shanghai Hitachi in the design and development of compressors and holds a bachelor's degree in mechanical engineering.