Global Leadership Team
Air International's global leadership team reflects the company's broad reach and deep expertise in automotive system design and production. Under CEO Jianguo Zhou, its members have roots in four continents and global experience to match.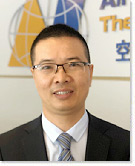 Zhou, Jianguo - CEO
Since October 2019, Mr. Zhou has been acting as the Global CEO of Air International Thermal Systems Group.

Mr. Zhou has over 25 years of experience in the industry and was previously the General Manager of Air International's JV in ChongQing (SAI). From May 2018 to date, he has been also serving as the Executive Deputy General Manager of Aotecar Group and concurrently the General Manager and Party Secretary of Nanjing Aotecar New Energy Technology Co., Ltd.

Before 2018, Mr. Zhou successively worked as Party Secretary and Chairman at Hunan Tyen Machinery Co., Ltd. of China South Industries Group Corporation, as General Manager at China Changan Automobile Group South Air International Co., Ltd. (JV). as Assistant to General Manager at Jian'an Rear Axle Automobile China Changan Sichuan Branch. as Workshop Manager, Head of Manufacturing Dept., etc. at National 226 Plant (Jian'an Rear Axle Automobile).

Mr. Zhou has obtained the Master's degree in Mechanical Engineering, and certified as a Researcher-level Senior Engineer and Level I National Human Resource Manager. Mr. Zhou brings a wealth of experience and we look forward to a continued growth and development of Air International under his leadership.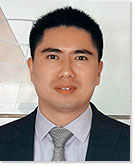 Frank Zeng - CFO
Frank Zeng is currently CFO of Air International Thermal Systems, leading financial and IT functions.

Frank has 12 years' experience in automotive industry. Prior to join in AITS, he worked for Aotecar group as strategic director, in charge of corporate strategy development, corporate governance, and M&A activities. Before that, Frank started his career as a consultant in a global leading management consulting firm, focusing on automotive and industrial goods industry, serving JV OEMs, local OEMs, automotive parts companies, and industrial goods companies.

Frank holds a Bachelor of Management Information System and a Master of Management Science from Fudan University, Shanghai.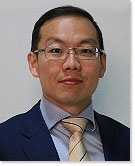 Jeffrey Lew - COO, General Manager SAI China
Jeffrey Lew was appointed as COO in Oct 2019 and report to CEO directly. Since 2015 he has been leading South Air International Co., Ltd (SAI) a joint venture between Air International and China Changan Automotive Group (CCAG), which supplies engine cooling and climate control systems and components to several major OEMs.

Lew has 15 years' experience in the automotive industry with cross functional experience in engineering, program management and operations. Prior to the current role, Lew has worked in the capacity of Engineering & Programs director at SAI, leading the global team and delivered flawlessly launched programs working with customers in China, USA, Europe, Australia and Japan.

Lew holds a master's degree in engineering Science (By research) from the University of Melbourne, Australia and a bachelor's degree in mechanical engineering (Hons) from the University of Melbourne, Australia.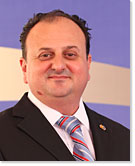 Nick Economou - CTO
Nick Economou is responsible for all engineering administrative functions for our global technical centers, directing several professional teams, to develop our next generation of products. Nick is located at the Auburn Hills technical center in the USA and reports directly to the CEO.

Nick has served in many engineering capacities at Air International over the past 22 years. Most notably, as the director of engineering he was instrumental in establishing our operations in North America and initiating activities in Europe.

Nick has devoted his entire career since graduating with honors at the University of Sydney to automotive HVAC and engine cooling. With experience in quality, manufacturing and engineering, he provides a great depth of knowledge in leading the technical team.

Most recently, Nick has established the Electric Vehicle Thermal Division as AITS focuses more on sustainable solutions and supporting OEM's with their "green" endeavors.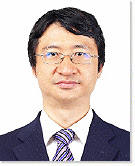 Jim Mu - Vice CTO, Engineering Director China
Jim Mu has been leading the engineering team in China Technical Centre since 2011, and was appointed as Vice CTO in Oct 2019.

Jim Mu has 17+ years' experience on vehicle thermal design, chamber comfort, powertrain cooling, battery thermal control and all the related component design.

Jim Mu first joined Air International in 2002 as development engineer. Became responsible for Chinese engineering team management for CTC in 2011. Leading Chinese engineering team designed and developed thermal system and components for major platform of main stream OEMs, such as VW, JLR, SAIC, Geely, NIO, Byton etc., for traditional and NEV thermal system. Built up full function team in China as system integrator, including all thermal technology, system design, CAD, CAE, HEX, hardware, software, calibration, bench test, wind tunnel test and field test.

Jim Mu holds a PhD degree of thermal dynamic from Shanghai Jiao Tong University, majored in implementation of natural gas carbon dioxide as refrigerant for automobile thermal system.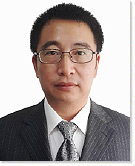 Mike Wan - Global VP, General Manager AISH China
Mike Wan has been acting the General Manager of Air International (Shanghai) Ltd since 2018, and was appointed as Global VP - Project & BD in Oct 2019.

Mike Wan has over 25 years of experience in automotive air conditioning industry. He joined AI in 2005 as program manager and later was made Nanjing plant general manager, meanwhile he directed the remarkable launching of Air International Thailand plant. He was afterwards appointed as Director of Program Management - Asia.

Prior to joining Air International, he acted as R&D manager in Valeo Automotive Air Conditioning Hubei Ltd., technical director in Hubei Meibiao Automotive Cooling Systems Ltd.

Mike Wan has obtained master degree in vehicle engineering.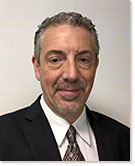 Michael Repetto - General Manager, North America
Michael leads the operations in the United States and Mexico. He is located in Auburn Hills, Michigan and reports to the COO.

Michael has 35+ years of experience in the automotive industry and has been with Air International since 1999. He has served many roles at AITS, most notably in program management while helping to grow the North American business, and in establishment of operations in Thailand and Brazil.

He has a Bachelor of Science in Industrial Engineering degree from Kettering University in Flint, Michigan (formerly GMI Engineering & Management Institute) and a Master of Science in Management from Walsh College of Accountancy and Business in Troy, Michigan.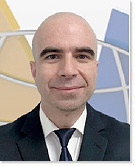 Daniel Luca - General Manager, Thailand
Daniel Luca first joined Air International in 2010 as Manufacturing Engineering Manager, became responsible for the entire technology portfolio as Engineering & Technical Manager in 2014, and in 2019, took over full General Management responsibility for Air International's business in Thailand and South East Asia. These facilities are capable of design and manufacturing full HVAC modules and a variety of heat-exchangers supplied to local and global OEM customers as well as to Air International facilities worldwide.

Daniel brings with him 22 years of design & manufacturing experience with 18 years in the field of thermal systems and heat exchangers in Asia Pacific and globally, having worked in the aerospace field in Europe, as well as for Denso Automotive Systems in Australia. He is a Toyota Production System expert with a track record of successful Total Industrial Engineering systems implementations.

Daniel is a Mechanical Engineer with an Honors Degree from Transylvania University in Romania.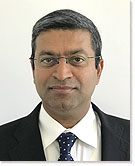 Vikram Joshi – General Manager, Europe
Vikram Joshi has been acting the General Manager Europe since Oct 2019. Previously, he led the engineering at AI-TTR a joint venture between AITS and TTR in Pune, India and the engineering in AI-Europe.

Vikram has 25+ years experience in the automotive industry working in Australia, China, India and Europe. He has been with AITS for the past 20 years. Most notably, as Engineering Director establishing a technical team in Shanghai and India supporting AITS globally.

He has a double Master of Engineering in Computer Integrated Manufacturing and Automotive Air Conditioning from Swinburne University & Post Graduate in Business Administration from University of Melbourne. He has published papers and presented at AIRAH and VTMS on several occasions. He also mentors and supports Master and Ph.D students in their research work.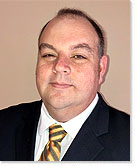 Harry Tsamaidis - Global Manufacturing Director
With over twenty years of automotive experience, Harry Tsamaidis joined Air International Thermal Systems in 1996 and has held leadership roles in manufacturing, operations, quality and product development across the global business.

He has both breadth and depth of experience in serving customers and suppliers in many countries within the following regions: Americas, Australia, Asia and Europe. He was instrumental in establishing both our North American Operations and our Thailand Operations. Harry is located at the North American Technical Center in the USA and reports directly to the CEO.

Harry is a degree qualified, engineering professional with a Bachelor of Mechanical Engineering (with honors) degree from Monash University in Melbourne, Australia. He possesses diverse industrial experience which includes HVAC and Powertrain Cooling development and assembly, injection molding, blow molding, compression molding, heat exchanger manufacturing, stamping, complex assembly and high volume production.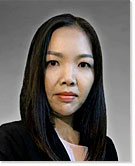 Narisa Buaban – Manager Global Quality
Narisa Buaban is responsible for all quality administrative functions for our global quality centers, perform global quality audit focus on new program to ensure flawless launch, to manage lesson learnt database and ensure all divisions to fully comply with global quality standards. Narisa is based in Rayong, Thailand and reports directly to the COO.

Narisa has 18 years in the automotive industry with Quality, Purchasing and Supplier Developments and manufacturing full HVAC modules. Narisa first joined Air International in 2009 as Quality Manager, established all quality requirements to set up Thailand plant, In 2012 took over Purchasing & SDE responsible to source and develop global and local suppliers.

Narisa has a bachelor's of Industrial Engineering from Chiangmai University Thailand.