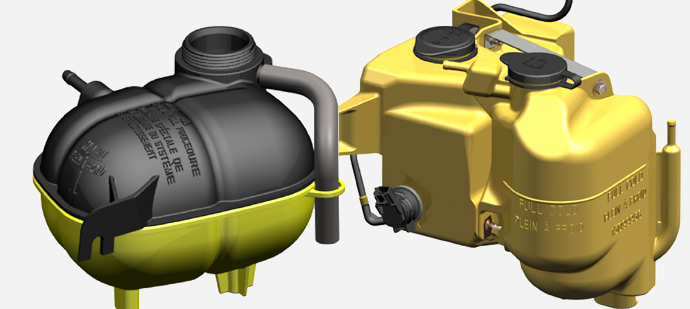 Tanks and Reservoirs
Our coolant reservoirs come in many sizes, shapes and materials to meet specific vehicle requirements.
Air International partners with strategic suppliers to design, test and deliver high performance coolant fill reservoirs and pressurized circulating tanks for a broad range of vehicle classes. Our engineers use sophisticated simulation tools and benchmarking tests to provide solutions that will satisfy specific vehicle technical requirements for our customers. Our level of coordination with customer teams has enabled us to deliver best-in-class coolant handling devices that meet aggressive performance and cost targets.